26 janvier 2013
"Smack My Bitch Up" de THE PRODIGY repris par SVEN HAMMOND SOUL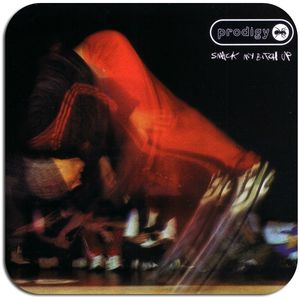 "Smack My Bitch Up"...
LA PETITE HISOIRE:
"Smack My Bitch Up" est une chanson du groupe THE PRODIGY, douzième single du groupe paru le 17 novembre 1997.
Ce single est le troisième et dernier de l'album The Fat of the Land.
LE SAVIEZ-VOUS?
Les paroles "Change my pitch up / Smack my bitch up" sont répétées tout au long de la chanson.
Les samples vocales sont reprises de "Give the Drummer Some" du groupe Ultramagnetic MCs.
Les paroles originales, enregistrées par le rappeur Kool Keith, sont :"Switch up change my pitch up/ Smack my bitch up like a pimp".
La voix féminine de l'enregistrement est interprétée par Shahin Badar.
"Smack My Bitch Up" a également été réalisé à l'aide de samples de "Funky Man"des Kool and The Gang, "In Memory Of" de Randy Weston, "Bulls on Parade" Rage Against the Machine et de "House of Rising Funk" d'Afrique.
"Smack My Bitch Up" de THE PRODIGY repris par SVEN HAMMOND SOUL :